— Around School —
Athletics
Six members of the Class of 2020 are continuing their athletic careers at colleges and universities around the country. The following students were honored at Latin's Celebratory Day of Commitment: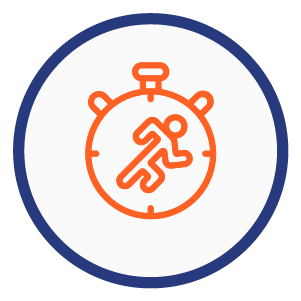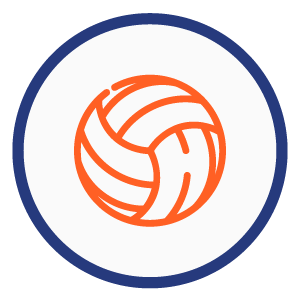 Volleyball,
Middlebury College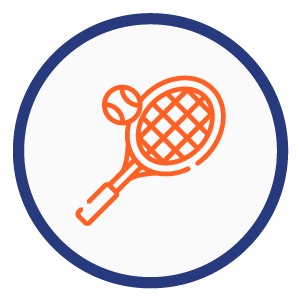 Tennis,
Wesleyan University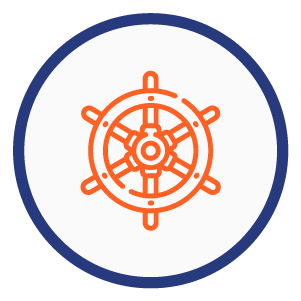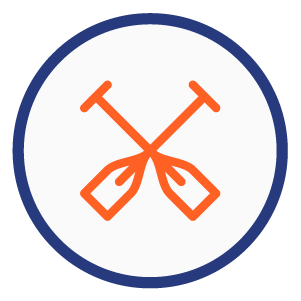 Rowing,
Columbia University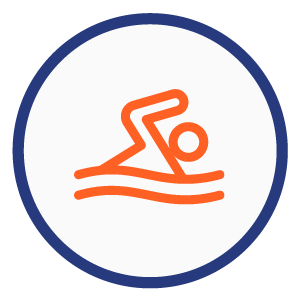 Latin Welcomes New Members to Athletic Hall of Fame at the Big Games
On January 31, 2020, Latin's Athletic Hall of Fame was formally reignited with the induction of eight outstanding new members. The individuals ranged in age from the class of 1969 to the class of 2006 and represented a swath of Latin's athletic offerings, including football, basketball, baseball, swimming, water polo, tennis, volleyball, track, cross country and soccer.
The alums and their families gathered at Latin prior to the Big Games event for the official ceremony where, following remarks by Assistant Head of School Shelley Greenwood and Director of Athletics Sonny Lim, former Director of Athletics Tom Bower had the honor of presenting each with a plaque. He also shared the accomplishments of each new member during his or her time at Latin and beyond (see below for full detail). According to Bower, although they played different sports, the Hall of Famers share several important characteristics, including, "outstanding athleticism, dedication, willingness to make sacrifices, ability to excel under pressure, consistency, and the most impressive: perseverance in the face of adversity." Following the ceremony at Latin, the Hall of Famers were announced and recognized with a standing ovation by Latin fans during half-time at the Big Games.
Latin's Athletic Hall of Fame was created to recognize and honor Latin student-athletes, coaches, team and sports contributors for achievements and/or contributions to the Latin athletic program. The eight new athletes join an impressive group of 23 individuals and five teams previously inducted.
Congratulations to all.
Go Romans!
Complete list of current members
Girls Basketball
'80 – '81

 Boys Cross Country
'83 – '84

Girls Volleyball
'83 – '84

Accomplishments of athletes inducted in January 2020
Football, Basketball, Baseball
Earned 11 varsity letters

Captain of all three sports

Member of championship football and baseball teams in 1968

All-league in all three sports, including 1st team baseball three years and basketball one year

MVP for basketball & baseball teams

Latin School Athlete of the Year '69

Average 25 pts/game in basketball and set record for most points in a game (43), a record that stood for 41 years

In 1969 led Latin basketball team to best record since 1954

Considered one of Latin's best all-around athletes of the 1960s
MVP- 3 years

All-League – three years

Led ISL in scoring his junior year

ISL Player-of-the-Year two years

Chicago Tribune All-Area player as a junior

All-State qualifier in 3-point shootout as a senior

All-time leading scorer in Latin history when he graduated (1,506)

Four years of collegiate basketball (one year at University of Chicago, three years at Boston University)

Professional basketball in Greece for Panionios Basketball Club in the top tier of the Greek Basketball League
Swimming- MVP each year – four years

As a senior he held all eight individual school records at Latin

State qualifier in backstroke, three years

Water Polo- MVP for three years

Water Polo- 1st team All-State three years (only three-time 1st team all-state player in Latin history)

All-time leading scorer in Latin history when he graduated

Latin School Athlete of the Year '95

Columbia University- two years of swimming and four years of water polo
Illinois State Singles Champion in 1996 (an undefeated singles record)

Two-time NCAA singles champion while at Stanford University

Two-2-time NCAA All-American

Holds current NCAA record for most consecutive singles victories – 58

Two-time Intercollegiate Tennis Association Player of the Year 

Played seven full years on the Women's Tennis Association tour. During her career, she advanced to the third round or better at the four Grand Slam tournaments

Among her notable professional highlights were Wimbledon victories over Grand Slam champions Mary Pierce and Martina Hingis

Currently the coach of women's tennis at Princeton University, the defending Ivy League champions
Volleyball, Basketball, Track
Three-time team MVP

Twice ISL Player of the Year

Latin's all-time leader in points scored at graduation (1,301 pts)

Latin School Female Athlete of the Year '99

IBCA All-State

Top 100 Player in USA

Four-year player at Georgetown University

Played professionally seven years 2003–2010 in Russia, Finland, Ecuador, Spain, Puerto Rico. Last July played in the International Military Sports Council World Games (109 countries/10,000 athletes) in China.

Nominated this year for U.S. Air Force Athlete of the Year
State qualifier in cross country

Led Latin to two ISL soccer championships

Twice ISL Player of the year

Twice IHSSCA All-State

Chicago Tribune All-State team '99

Twice NSCCA All-Midwest team

NSCCA All-American selection senior year '99

Parade

Magazine High School All-American '99

All-time Latin School leader in goals scored in a season (43) and in a career (79)

Latin School Male Athlete of the Year '02

Four-year player at Stanford University, playing in the NCAA College Cup Final vs UCLA in 2002

2002 First Team Academic All-American (one of 10 in Stanford soccer history)

Drafted 46th in the Major League Soccer draft by the San Jose Earthquakes

After MSL, played professionally for the Puerto Rico Islanders in the USL First Division
Two-time MVP in swimming

State qualifier in eight events over two years

Latin School Female Athlete of the Year '02

Current school record holder in 100-yd backstroke, 200-yd individual medley and the 50-yd freestyle, making her the longest swim record holder in school history

Illinois High School State Champion in the 100-yd backstroke for two years

ChicagoTribune Athlete of the Week in 2000 & 2001

US Open finalist in the 100-yd backstroke in 2001

Two-year 1st team All-American in 200-yd individual medley & 100-yd backstroke

Participated in the Olympic Trials in 2000

A stellar four-year career in swimming at Northwestern University
Four-time team MVP

Four-time All-Conference 

Three-time ISL Player of the Year

Four-time All-Sectional

Two-time All-State

Latin's career leader in career goals scored (79) and career assists (90) and holds the record for most assists in a single season (25)

Latin School Female Athlete of the Year '06

Member of four ISL championships, four regional championships and led Latin to the Illinois State Soccer Championship, the first team state championship in Latin's history

Four-year DI athlete at University of Maryland (led Maryland in scoring during her freshman year) and Central Florida University (played in NCAA tournament both years at UCF)